Coordinator: Janice Bonner, 410-426-1976
Email: lectors@stvchurch.org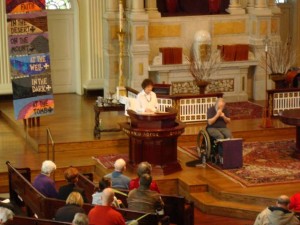 We are blessed with our Altar Bible here at St Vincent and use it exclusively to read  scripture at our liturgies. Because we do not use a lectionary, our lectors require some additional preparation and training. The Liturgy Committee undertakes this training formally on a regular basis, but individual training can also be provided to those who feel called to minister as lectors. If you would like to be trained as a lector, use the contact information above.